Laura Premoli Head of Marketing in Grunenthal Italia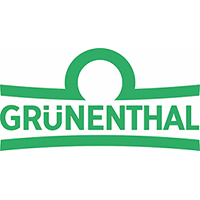 Laura Premoli entra in Grunenthal Italia, in qualità di Head of Marketing Italy.
Dopo aver maturato un'esperienza più che ventennale all'interno di importanti società farmaceutiche, quali Fournier Pharma, AstraZeneca e, in ultimo, Novartis, assume la direzione del dipartimento Marketing della filiale italiana di Grunenthal.
Nella sua nuova carica Laura Premoli riferirà direttamente ad Aldo Sterpone, AD di Grunenthal Italia, che dichiara: "La sua esperienza del mercato sia in qualità di Brand Leader sia di Marketing Manager per importanti segmenti terapeutici sarà di estrema importanza nella definizione delle strategie e nella gestione delle risorse per il nuovo corso aziendale. Come azienda farmaceutica siamo leader nella terapia del dolore e operiamo per guidare le performance con la qualità dei nostri prodotti, l'approccio imprenditoriale delle attività e la focalizzazione sul paziente".