Luca Lanza è il nuovo Strategic Design Director di Kettydo+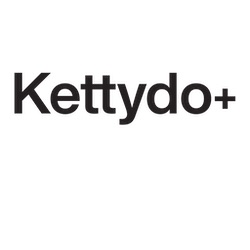 14 aprile 2020 – Nuovo ingresso in Kettydo+ dove Luca Lanza assume il ruolo di Strategic Design Director e supervisore del team di Experience Design.
Con oltre 15 anni di esperienza nel digital business, Lanza ha iniziato la sua carriera negli anni Duemila supportando startup digitali europee ad affrontare le prime fasi della digital disruption e ridefinendo modelli di business tradizionali a servizio di scenari di consumo in rapida e continua evoluzione.
Luca Lanza negli anni estende il proprio ambito operativo entrando dapprima nel mondo delle digital agencies di Milano e, successivamente, nel mondo delle management consulting, diventando Head of Strategy all'interno di Value Partners.
Recentemente si è specializzato a Stanford in Leading Innovation ed il suo ultimo incarico è stato di Head of Strategy, Digital & Communication di un importante gruppo tecnologico italiano; contemporaneamente ha approfondito le sue conoscenze nell'ambito delle metodologie Agile e delle più avanzate metodologie di collaborazione, teamwork, governance e culture design.
"Luca avrà un ruolo molto importante nella nostra squadra in quanto mi affiancherà nella gestione strategica dei progetti chiave e dei clienti a più alto potenziale di crescita. – ha dichiarato Federico Rocco, CEO di Kettydo+ – Ritengo che la sua attitudine personale e professionale al cambiamento e all'evoluzione siano una carta vincente all'interno della nostra società e credo che possa arricchire l'esperienza del resto del team con il suo background trasversale e poliedrico".